Application for Experts to Feature
In the IMPACT movie
About "Leap" – our current movie:
Over the last two years, we've been working on the world's first documentary about coaching, called "Leap", for which we raised $800,000 until now and starred Marshall Goldsmith, Jack Canfield, Mark Thompson (the advisor the Richard Branson and Steve Jobs) and many others. The "Leap" movie will be completed in 3 months from now, and it's been a big success so far, so this is why we started preparing for our next movie… this time about Body Language!
About our NEW movie – "Impact":
We have the first investors already on board, and at this stage of the pre-production, we're looking for experts in communication who are a fit to feature in the film. The style, setup, and storyline will be similar to our current movie 'Leap' (you can watch the trailer on the right), but this time focusing on the topic communication.
You'll Make History!

The mission of the "Impact" movie is to inspire over 10,000,000 people around the world to realize the importance of communication and discover their code of success.

Our vision is to show that when people start to focus on effective communication and emotional intelligence, everyone benefits.
We're looking not only for experts in non-verbal communication but also for experts/trainers/speakers in:
public speaking
sales
leadership
emotional intelligence
and all complementary areas to body language
As a key player in the film, their business will get exposure through the theatre screenings to millions of people worldwide.
A Few Experts Who are Featured in our recent movie 'Leap':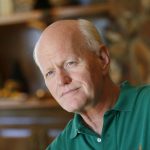 Dr. Marshall Goldsmith
has been recognized again as one of the top ten Most-Influential Business Thinkers in the World and the top-ranked executive coach at the 2013 biennial Thinkers50 ceremony in London.
Dr. Goldsmith is the author or editor of 34 books, which have
sold over two million copies
, been translated into 30 languages and become bestsellers in 12 countries.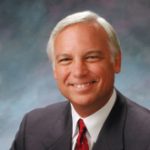 Jack Canfield
is the beloved originator of the Chicken Soup for the Soul® series and watched it grow to a billion dollar market. As the driving force behind the development and delivery of more than 123 million books sold through the Chicken Soup for the Soul® franchise (and over 500 million copies in print worldwide), Jack Canfield is uniquely qualified to talk about success. Affectionately known as "America's #1 Success Coach," Jack has studied and reported on what makes successful people different.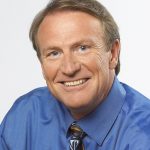 Mark Thompson
is CEO of the Growth Leadership Academy, a New York Times bestselling author and one of America's top venture investors with the 'Midas' touch. Based in Silicon Valley, he's been a visiting scholar at Stanford University and a pre-IPO investor in Facebook and several firms acquired by Google, Apple and HewlettPackard. Mark is a leadership advisor to the World Bank, a founding patron of Sir Richard Branson's Entrepreneurship Centres and a partner to Steve Jobs, Charles Schwab and Virgin Unite.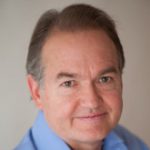 John Gray
, Ph.D., is the leading relationship expert in the world and best-selling author of Men Are from Mars, Women Are from Venus. John's books have sold over 50 million copies in 50 different languages around the world. His many books, videos and seminars teach men and women how to understand, respect and appreciate their difference in both personal and professional relationships.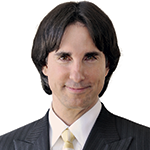 Dr. John F. Demartini
is a world renowned specialist in human behavior, a researcher, author and global educator. Dr. Demartini has addressed public and professional audiences up to 11000 people at a time across the world and shared the stage with some of the world's most influential people such as Sir Richard Branson, Stephen Covey, Wayne Dyer, Deepak Chopra, Donald Trump and many more. From the thousands of testimonials he receives annually, Dr Demartini's work changes people's lives forever.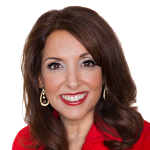 Marci Shimoff
is a #1 New York Times best-selling author, celebrated transformational teacher, and expert on happiness, success, and unconditional love. Her books include the international bestsellers Love for No Reason and Happy for No Reason. She's also the woman's face of the biggest self-help book phenomenon in history, as co-author of the Chicken Soup for the Woman's Soul series. With total book sales of more than 15 million copies worldwide in 33 languages, Marci is one of the bestselling female nonfiction authors of all time. Marci is dedicated to helping people live more empowered and joy-filled lives.
You'll be Starring with Similar World-Class Experts in the 'Impact' movie
One of the cast members of Impact is Kevin Harrington, the original 'Shark' from ABC's TV series Shark Tank.
Apply here: